I went to Vietnam National University Hanoi – International School (VNU-IS) to submit my curriculum vitae one boiling summer afternoon, right after I received the letter from the Office of Personnel and Administrative Affairs which offered me a job as a teacher of English language.
Holding in hands a BA degree in teacher education from Vietnam National University Hanoi – University of Languages and International Studies (VNU-ULIS), I weaved in my mind many hopes and dreams about a promising future. I did not have to wait more to realize my dream when I was present at VNU-IS. The high-quality international academic environment there left a strong impression on me. Despite the extreme weather outside, the staff stayed highly focused on their tasks which were equally divided among their members. To my surprise, I met many foreign language teachers, which never happened during my university time. As a student, I used to be disappointed with the fact that my university could not afford to invite any foreign language teachers to help us improve our English, especially speaking skills. When I was busy looking for the right place to hand in my curriculum vitae, I saw a group of people going out of a big room. They seemed to have just finished an important meeting, among whom I paid attention to the oldest man with white hair and a kind face. Soon after that, I knew he is the VNU-IS's rector who is adored and admired by all his staff and students. I said to myself, "Right place! Right time! Right decision!" I took my chance and now I have been working as a teacher at VNU-IS for 14 years. 14 years is not quite a long time, but long enough for me to nurture love for my school, my students and indulge passion for my job. Established in 2002, my school is one of the first higher education universities to offer joint international training programs. From a small institution only conducting one undergraduate program in Russian, VNU-IS has successfully designed 15 undergraduate programs and 06 graduate programs, which meet the increasingly strict requirements of the labor market.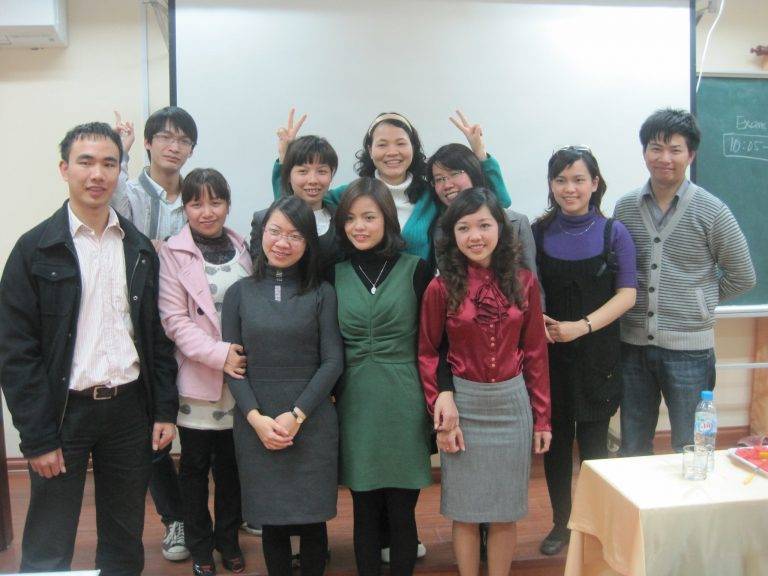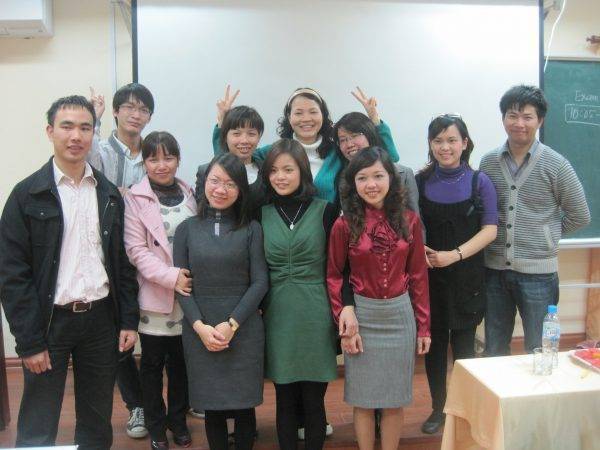 When I still clearly remember the day I entered VNU-IS, it is time for me to say "Happy 20th birthday" to my beloved school with beautiful songs played, 20 bright candles lighted and all the dearest wishes sent and received. There is a lovely poem I have been fallen in love for a long time: "10 things I hate about you". To me, this poem says that everything you do, whether good or bad, makes me love you. The fact that I love you so much makes even the bad things become lovely; therefore, I would also like to share 10 things I hate about you, VNU-IS.
Number 1: I hate the heavy teaching load that VNU-IS teachers have to carry every intake. Sometimes I wish I could escape from my current situation for a while.
Number 2: I hate demanding students who always ask their teacher to stay perfect in their eyes and sometimes become their only source of support. Any amount of time and energy may simply not be enough for them. Students often control my time and unconsciously believe that the amount of time received is a reflection of personal worth.
Number 3: I hate the fact that many events and meetings are held at the weekends, which forces me to get out of my dear bed and steals my invaluable days off.
Number 4: I hate writing various kinds of report every week. All divisions in my school do such a good job that they take everything within their control. Such reports help the managing staff grasp the situation, monitor the activities and provide the solutions when necessary, which also means more time and effort for every employee.
Number 5: I hate the limited facilities of my school. At the present time, my school still has to rent some buildings in Hacinco Student's Village and other places. We are dreaming about having our own school with a number of well-equipped lecture halls, a modern library, a large school playground, a beautiful student hostel, etc. My school days sometimes lose much meaning when I have to hustle in a small lift or deal with a broken CD player.
Number 6: I hate working with a team of talented, dynamic, active and well-qualified colleagues. There were times I felt depressed because I was left a long way behind them.
Number 7: I hate teaching students with low English language proficiency. For various reasons, my students did not pay much attention to English while in high school. After some years learning English, they could only produce simple utterances and did not know how to bridge the gap between English worksheets about grammar and vocabulary they did and English experienced in real life.
Number 8: I hate being a head teacher. It is definitely not an easy task for such an inexperienced teacher as me. There were times I wasted the whole night consulting my students on such off-topics as love, career, friendship and family. There were times I had to make no less than 10 phone calls a day to inform students' parents about their children's problems at university.
Number 9: I hate the crowded staff room. It's really challenging to find a peaceful space to work. At the break between morning and afternoon class, this room nearly gets overloaded with teachers. When a person wants to take a nap, others have to sit or even stand up.
Number 10: However, as the poem goes "Mostly I hate the way I don't hate you, not even close, not even a little bit, not even at all". That is the last out of the 10 things I hate about you, VNU-IS: I hate the way I do not hate you.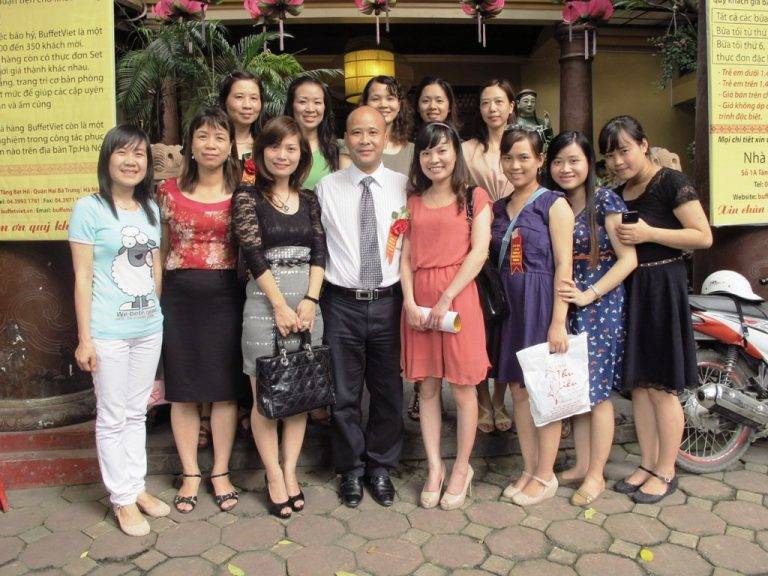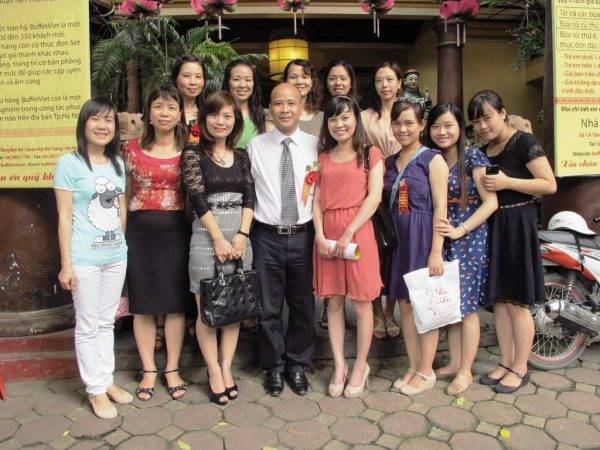 And… I realize that all the things that have made me hate you now make me love you, VNU-IS. I owe VNU-IS a "thank you" for what you have done for me. Thanks to you, I have discovered many treasures of life. Thanks to you, my ordinary days become worthwhile.
Number 1: Thanks to the heavy work load, I can see my beloved colleagues every day and share with them every moment of joy and sadness in my life. My lesson plans are also innovated, adapted and continuously evaluated.
Number 2: Thanks to my demanding students, I have learned to improve my performance day by day. My lesson plans are prepared in more details, my handouts for students are more carefully selected, my background knowledge about economy, history and culture are widened every time I have to act as Prof. Cu Trong Xoay (a famous character in a popular talk show on television who offers answers to a variety of questions from TV viewers). Thus, I do not see reasons to get annoyed or angry with that dislike anymore.
Number 3: Thanks to those social activities and events, I can breathe the fresh air and enjoy the rare peaceful moments of a city without traffic jam in the morning. I have the feeling of living a meaningful day and being of social usefulness. I work out the full value of the saying "Life is 10% what happens to us and 90% how we react to it." Completely getting out of all the annoyance, I live a busy but very rewarding day.
Number 4: Thanks to such a professional working environment, I learn to become a responsible person. I realize that responsibility and discipline are deciding factors which are more important than appearance, giftedness or skill, as they will make or break a good teacher and a good person.
Number 5: Thanks to those deficiencies, I learn to appreciate every single effort our school has made to improve our teaching and studying conditions. And the moments we were stuck in the lift become unforgettable memories in my life. We are now very near to our dream land in Hoa Lac, where we can "Study and Create with the World".
Number 6: Thanks to the highly qualified staff, good at foreign languages and experienced in teaching and research, I have a reason to improve my performance day by day, as I know that making myself noticed is not as important as making my absence felt.
Number 7: Thanks to that special mission, I come step by step closer to my students and come back to my student life again. Now I can play a variety of roles: a teacher, a mother, a friend, a counselor. More importantly, during this process, I gradually grow up and become mature, both physically and mentally.
Number 8: Thanks to those weak students, I have learned an invaluable lesson about determination and patience. The passion for my job also comes from having those weak but hard-working students. As a teacher, I realize the first and most important thing I need to do is to give them reasons for studying English, so I try to make English a favour and a must for them to learn through every lesson. A number of in-class communicative activities are implemented with a view to making use of real-life situations that necessitate communication. I find out how meaningful wearing a cheerful expression and giving a smile are in giving encouragement to my students.
Number 9: Thanks to that little teacher's room, all the teachers can stay closer to one another and our small talks involve more members. We share with each other almost everything, from such trivial practical matters as how to make yoghurt, what's the best yoga centre in Hanoi, to specialized ones like how to teach reading effectively or how to be a good head teacher.
Number 10: Thanks to the ten things I hated, I have realized how much VNU-IS means to me. What do you identify yourself most strongly with? As for me, VNU-IS has become the identification I carry everywhere. As my former rector once said, "The feeling of belonging to somewhere is more important than money and status.", VNU-IS gives me that special feeling.
VNU-IS's 20th birthday is coming. Recently, I have spent some time thinking about my 14-year life working here at VNU-IS, when many memories float into my mind, sweet and bitter, happy and sorrow, etc. Recalling on the road I have gone through, I really have a mixture of feelings that just beyond words can describe. Many things I got while many things I missed, but mostly I feel happy and highly appreciate every single moment I am here. Surely, they are the memorable times in my whole life. I should give great gratitude to my colleagues and my students. I strongly believe that with such well-qualified and dynamic staff, with those leaders with great brains, comprehensive visions and warm hearts, the future of upgrading International School to International University is within our reach.