Gone are the days when studying abroad was a hot trend. More and more students choose Vietnam as their study destination, entrusting their future through four years of university study.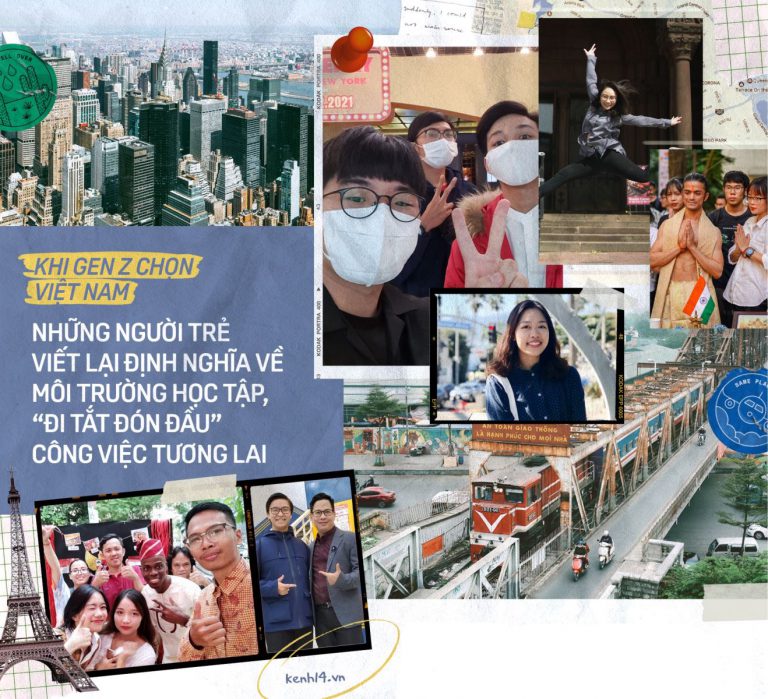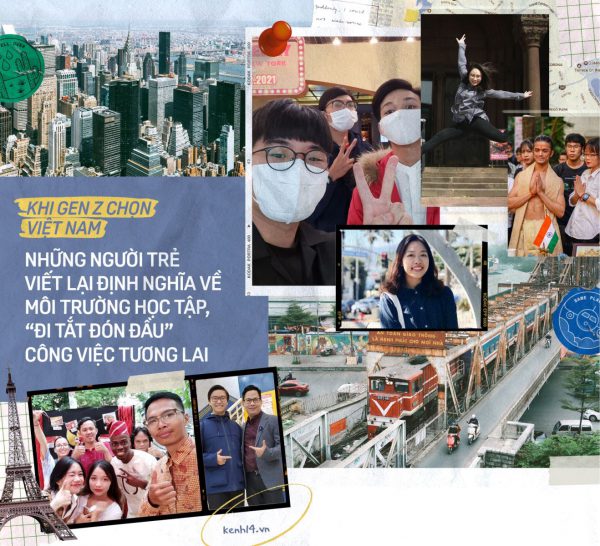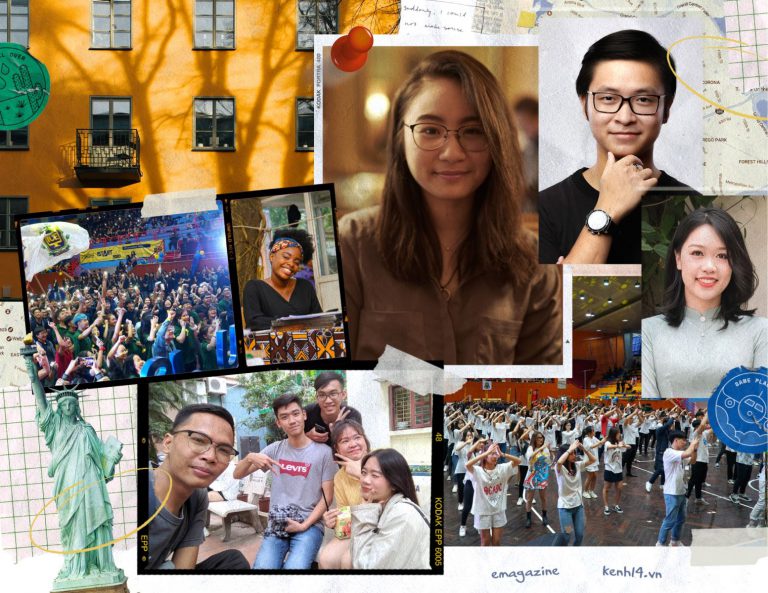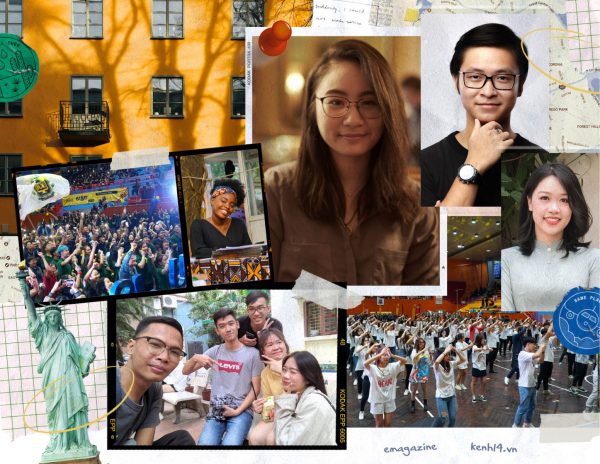 10 years ago, when asked "To study abroad or to study in Vietnam?", the majority would choose "study abroad" with no hesitation. Back then, studying abroad meant a whole new world of fascinating experiences. Many young people choose to go without any consideration of whether the culture is suitable for them, or what the economic conditions and educational environment are like.
Things have changed in recent years. Education in Vietnam has been elevated to a new position with the appearance of Vietnamese universities in the top 1000 – 1200 world universities. In particular, Vietnam National University, Hanoi and Vietnam National University, Ho Chi Minh City are two universities in the top 1000 of the world (QS World University Rankings 2022 by QS Ranking). Not only has the quality of study improved, but the career prospects are becoming more attractive to young people. Nowadays, you can still experience the international standard educational environment and access to job opportunities in multinational corporations right here – in Vietnam.
A whole new world for Vietnamese students
Tuyet Lan, 22 years old, has just completed her undergraduate degree at Vietnam National University, Hanoi – International School (VNU-IS). Although she has not received her degree yet, she is already living in Hong Kong working for Jardine Matheson group – one of the 200 leading public companies in Asia. She is a role model that young people look up to with a list of achievements during 4 years of university: The valedictorian of 2016 cohort with a full scholarship worth more than 260 million VND, official member of the ASEAN AFMAN 2018 in Singapore, organizer of Vietnam Asian Debating Championship UADC 2019, third prize in Hult Prize Hanoi Regional – United Nations with the idea of "Tourism and Experience", owner of UGRAD 2019 and AmCham 2020 prestigious scholarships,…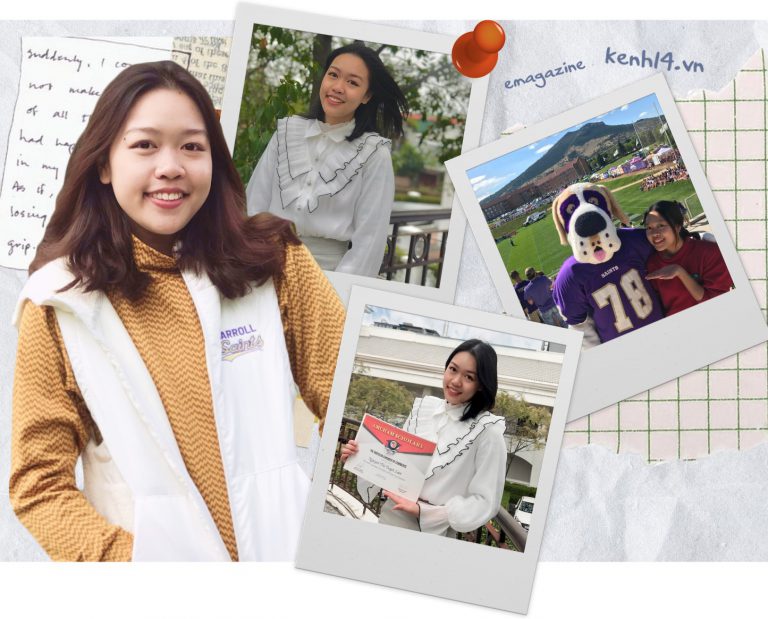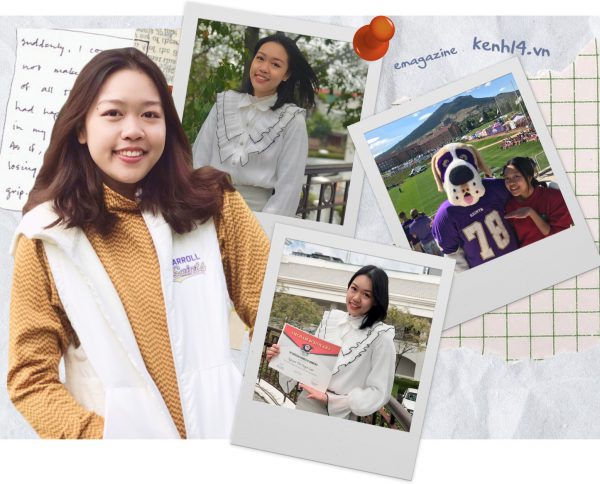 Young people like Lan represent a new generation who are always curious and eager to explore. She understands what she needs and wants. Instead of studying abroad, Lan chose to study a joint-training program in Vietnam with 15 times lower cost: "People often say that foreign countries have a better study environment or more extracurricular activities. But in Vietnam, there are also many opportunities for you to learn and grow. Especially for young people in Hanoi and Ho Chi Minh City where most multinational companies place their branches. The opportunity to work in these big firms for Vietnamese students is even better than when studying abroad if you are not staying in the central areas."- Tuyet Lan said.
With the UGRAD 2019 scholarship of the US Department of State, Tuyet Lan went abroad for a semester in the US, and easily adapted to a new environment with her experiences when studying in Vietnam: "For me, where to study is not as important as how you experience it. Remember to have an open mindset, always willing to learn."
Tuyet Lan is not an individual in today's young generation to think like that. They see university not only as a place to get a degree, but also an environment to discover themselves, to gain experience for their future. Young people choose Vietnamese universities to study, with reasonable costs but the quality of training is getting closer to international standards with extracurricular activities designed to suit the local culture. 4 years of university time right at home is memorable because you can focus on learning instead of having to work hard and think about the expensive costs of studying abroad.
Moreover, studying in Vietnam will help you to better understand how the domestic labor market works. You will study an international program with knowledge applicable to the Vietnam scenario, suitable to the domestic market and cultural context. When you graduate, you will have a clearer view and know exactly what Vietnamese employers need and expect from candidates.
Phuc Thinh chose to return to Vietnam after 2 years of studying high school in the US. Fortunately, Thinh did not encounter too many language or cultural barriers because he studied American-style education since he was a child. After that, Thinh was accepted into the Information Technology major of an American university, but he decided to return to Vietnam to study to prepare for his future career.
Phuc Thinh believes that if he continues to study IT for 4 years, afterwards, he can only work for other people. Starting a business in a foreign country will be very difficult due to the different market, complicated business conditions and just maintaining a business is expensive itself. When returning to Vietnam, Thinh will have the opportunity to take over the family business and moreover, have 4 more years to learn the market and business operations or even kickstart a few personal projects.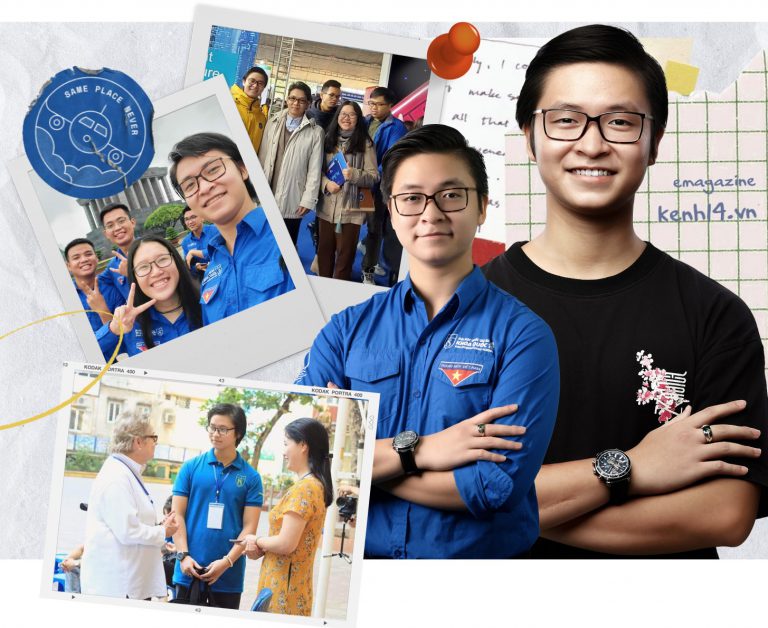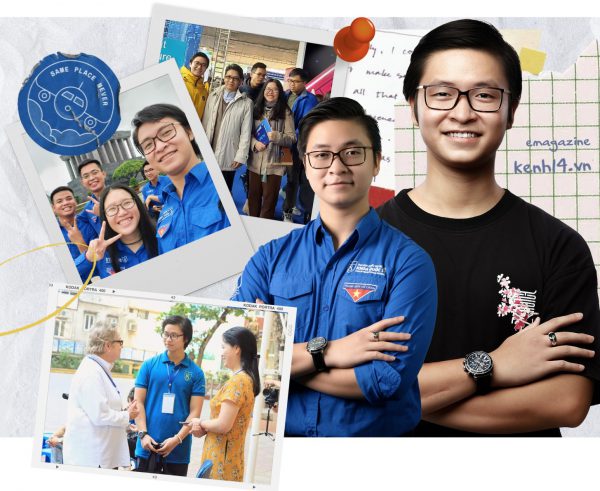 After 2 years of studying in the US and nearly 4 years of studying at VNU-IS, Thinh believes that the most important thing is to find an environment that is suitable for his future direction: "I consider the quality of teaching and the learning environment in the US and Vietnam to have many similarities, both focus on deepening knowledge. In addition, in Vietnam, I have an advantage when I apply the knowledge I have learned to the real working environment, which is also the business market that I aim to conquer in the near future."
Returning from the memorable time in the US, Thinh made the most of the opportunities to explore his abilities and develop himself. He was awarded many scholarships at university, made it to Top 11 Mekong Business Challenge (annual startup competition for young people), Top 5 Creative Hunter (competition in the field of design and creativity). Recently, after completing the university program, Phuc Thinh is gradually completing the international accounting, finance and auditing certificates such as CFA and ACCA. He just received a certificate in Contract Law from Harvard University and is actively preparing for the future by enrolling in the online MBA program at Harvard.
Minh Uyen is a third-year student majoring in Management, a joint-training program between VNU-IS and Keuka College (USA). After finishing high school, Minh Uyen spent 2 gap years traveling around Canada and the United States. New lands give Uyen a lot of fresh experiences, help her to understand more about other countries' cultures and above all, make Uyen realize her next direction.
Uyen used to dream of studying abroad in Italy – the cradle of human culture. During a visit to a consulting event, an expert asked Uyen: "Why did you choose Italy over other countries?". She was startled then realized that she wanted to study abroad just because of her personal interest. "If I continue to study in Italy, my social experience will be different from Vietnamese students. Will that really help me, because after graduation, I will go back to Vietnam anyway?" Uyen asked herself.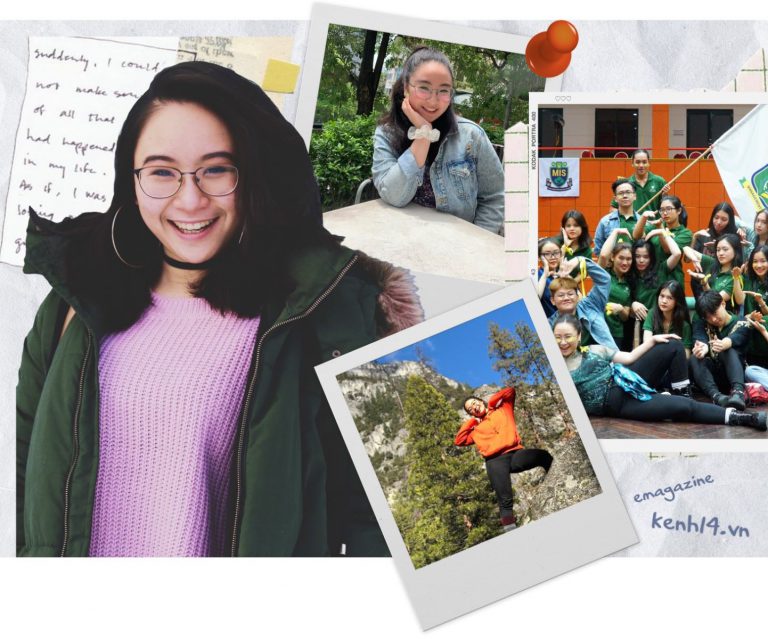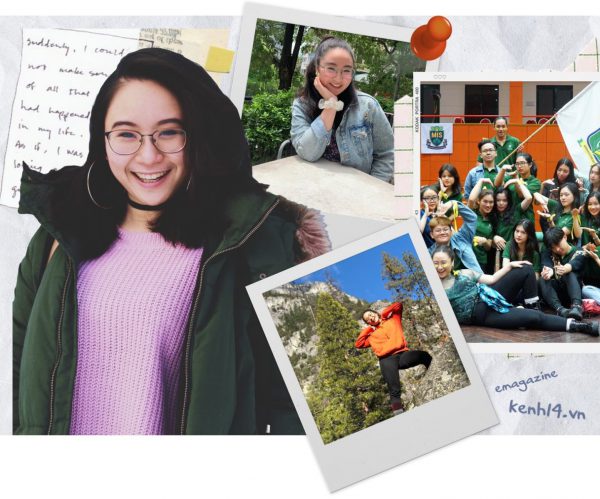 Not only Minh Uyen but many students can also fall into the same psychological trap. Do you really want to study abroad to broaden your knowledge, or just want to go to that country because you like it? Besides, studying abroad in another country also means that when you return to Vietnam, you will not have many advantages compared to other students who have many years of market research and practical experience.
After the gap years, Minh Uyen decided to return to Vietnam to study. She chose to shine with her own imprints: Becoming the Chairman of the Student Leadership Summit – ISUMMIT 2021, Secretary of the ASEAN Summit 2020 , production assistant for knowledge programs on VTV7…
"When studying abroad, I am not a citizen of the native country, so there will be some limitations in finding jobs and accessing resources. And Vietnamese higher education now has various training models with reasonable costs, providing many options for students. Fortunately, I found the right learning environment where the lecturers are friendly, open and literally encourages students' confidence and initiative. What students want, if they can prove their potential, the school will create playgrounds for implementation. This is rare even in international educational settings."
The story of the "fishes" swimming upstream: Why are more and more foreign students coming to Vietnam?
In recent years, Vietnam has emerged as an ideal destination with diverse culture and hospitable people. Many young people from all over the world have chosen Vietnam as their study abroad destination. Language barriers are gradually removed when universities offer high-quality training programs, or joint-training programs taught entirely in English. Factors such as sustainable social development, strong foreign investment, and stable economic development that is expected to continue in the next 5-10 years are the driving forces that make more and more young people choose to study abroad in Vietnam.
Choi Kang Won is currently a student at Vietnam National University, Hanoi. Growing up in South Korea, Kang Won spent a few years studying in China. But he still decided to choose Vietnam as a destination for university studies because after researching, Won realized the potential for development here.
Kang Won chose to study at VNU-IS because the program is 100% taught in English. Coming to Vietnam, he did not have many cultural differences because for the past 18 years, he has lived among many Asian countries. The biggest challenge to him initially is learning Vietnamese and getting to know new friends.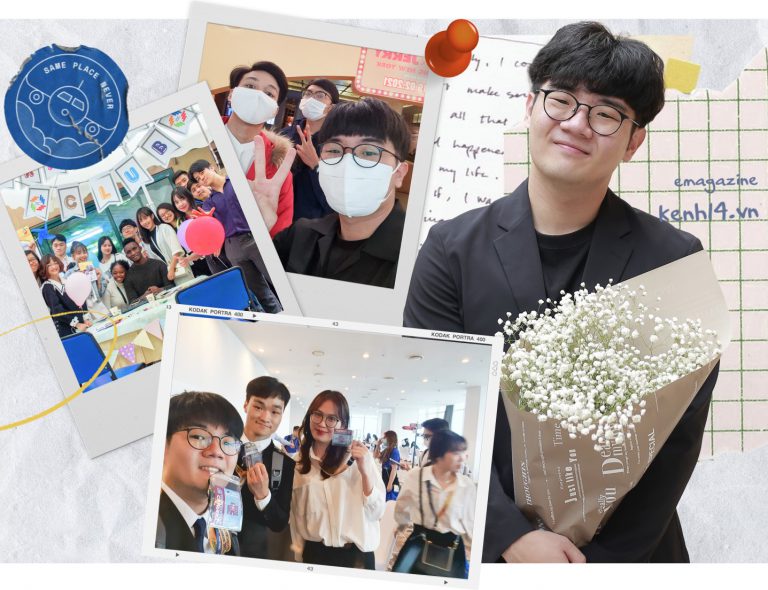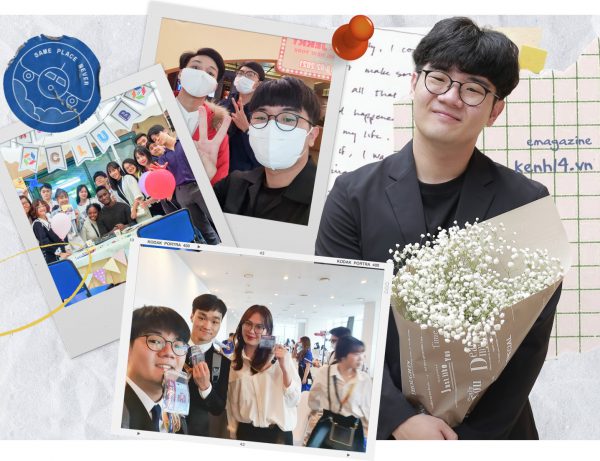 With the enthusiastic support of lecturers and classmates, Kang Won has gradually stepped out of his comfort zone to gain remarkable achievements. He gets a total GPA of 3.8/4.0 and is fluent in 4 languages, including Vietnamese. "I don't see too much difference between the quality of education in Vietnamese and South Korean schools, except that back home, I usually study from 7 am and don't need to study Philosophy or Physical Education. I learned about the business aspects of Vietnam, the culture and the market here. I plan to work in Vietnam for at least 2-3 years after graduating, and with fluent use of the language, I believe I can stick around for a longer time," said Won.
Sharing the same opinion with Choi Kang Won, student Ahmad Aufa Bil Jihadi (from Indonesia) studied Accounting decided to come to Vietnam 2 years ago thanks to his father's advice when he saw the development potential of Vietnam.
Ahmad started the first days of university online due to Covid-19. In return, he was very energetic in giving speeches in class. "I like studying in Vietnam because the environment compared to my hometown has many similarities. The teachers are enthusiastic to help. I am also trying to learn Vietnamese to make new friends. For me, when I study abroad, I need to know how to seize and take advantage of every opportunity that I'm given. Because each and every experience I go through, either difficult or easy, will bring me precious lessons in life," said Ahmad.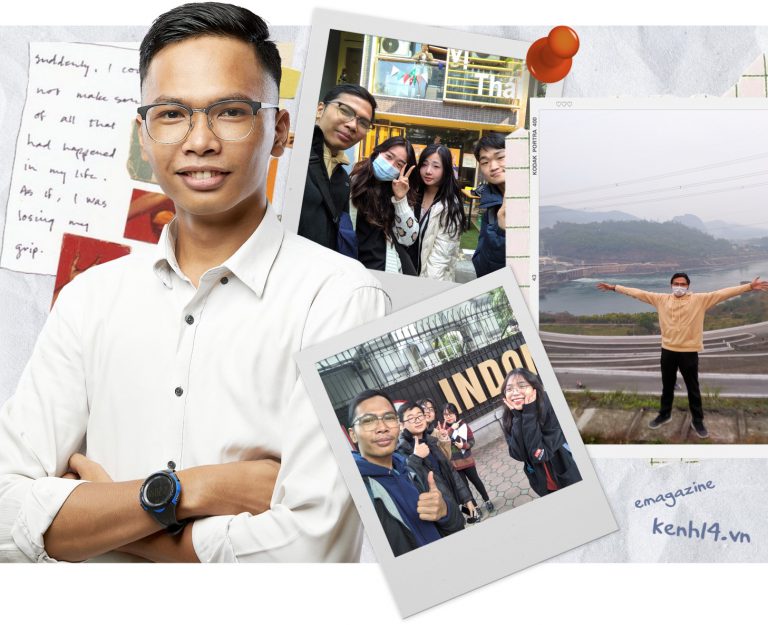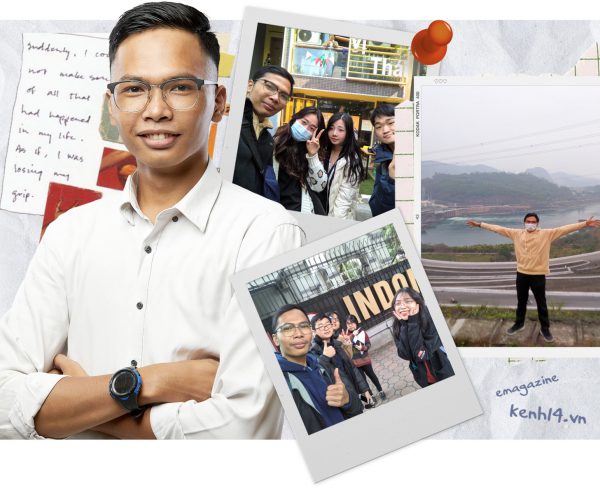 Choosing a university is also very important for international students. Usually, foreign students prioritize a university with a training program entirely in English, ranked at the top of the domestic rankings. Besides, programs with high international integration as well as active extra-curricular activities are also plus points to attract international students.
This September, student Enda James Yore (Irish nationality) will begin his study as an International Business major at VNU-IS. He lived in Vietnam for more than 1 year before and learned that VNU is one of the top universities in Vietnam.
Another reason that made Enda choose VNU-IS is the moderate class size, not overcrowded like in Ireland (usually several hundred students in a class). This makes it easier for students to interact with professors and classmates whenever they need to. Enda also understands one thing in Vietnamese culture: Vietnamese people appreciate people who try to learn the local language, so he is learning Vietnamese every day to overcome communication barriers.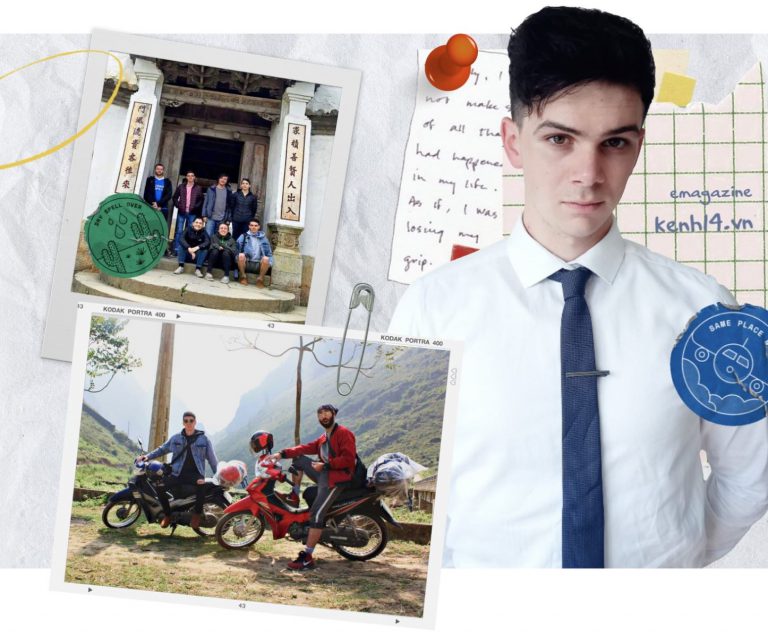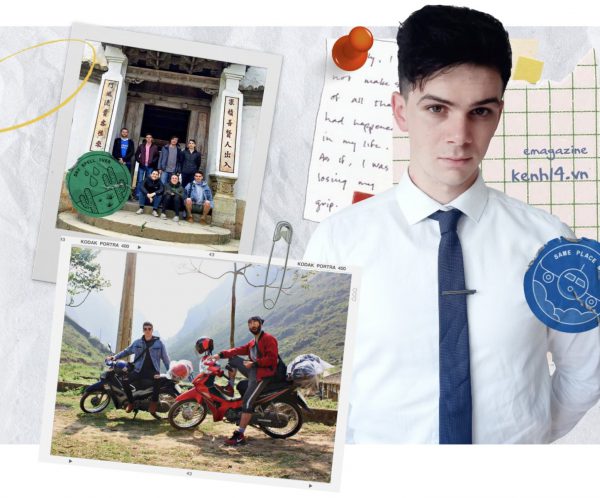 Enda chose to study International Business because he was advised that Vietnam is a potential economic market and will be invested by many large foreign companies. He could not hide his excitement when thinking about the next 4 years in Vietnam: "I have prepared everything for admission, from learning Vietnamese to renting a house through the recommendation of friends. In the future, I want to be able to work in Vietnam for international companies."
Choose the right learning environment to unlock your potentials
Throughout Vietnam, we will encounter many young people like Tuyet Lan, Minh Uyen, Choi Kang Won or Enda James Yore… They are students who believe in the learning environment in Vietnam. They are all having their own success stories. They have dreams and ambitions, abilities and bravery, they just need a suitable learning environment to help them understand themselves, unlock their potential and be given development opportunities.
6 stories with 6 different colors represent the young generation from VNU-IS. VNU-IS is a pioneering university in joint-training programs. All undergraduate and graduate programs at VNU-IS meet international standards, with 100% of specialized subjects taught in English and 25 – 30% of foreign lecturers. Bachelors will receive a diploma from Vietnam National University, Hanoi or from foreign universities, or both (dual degrees).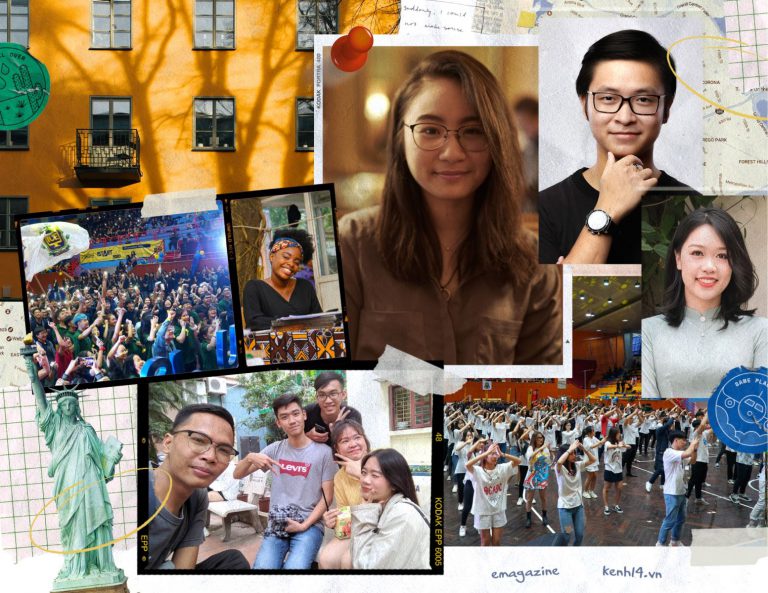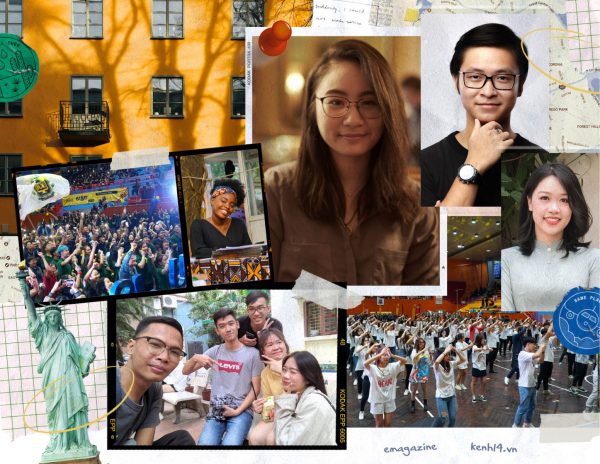 VNU-IS is not only a place to accumulate knowledge but also to help students to understand themselves and develop to their fullest. Students are given the opportunity to do what they believe in to create values in life. The strength of the university is the professional, friendly and enthusiastic faculty. "During my university life, I worked directly with lecturers and staff many times. Thanks to them, I've learned about professionalism and know how to identify and solve problems promptly. For example, when there is a contest that needs sponsorship, the faculty will support immediately by connecting us to the potential sponsors. That, in my opinion, is the entrepreneurial mindset which helps students learn the flexible thinking ability of the professional team," said Tuyet Lan.
The diverse learning environment is also a great strength of VNU-IS. Currently, the university has lecturers and 3,600 students from 11 countries and 4 continents, creating a multicultural environment. Students have the opportunity to receive credits, transfer abroad, and receive scholarships from more than 30 partner universities in Europe, North America, Australia and Asia.
Perhaps never before has it been easier for young people to experience international standard education right at home. Young people choose Vietnam – they are like fishes swimming upstream, believe in their own perspectives of an ideal learning environment, that if they have enough determination and vision, they can create it themselves.
For international admission, please contact:
Ms. Dang Dieu Linh
International Admission Executive – Office of Student Affairs, VNU-IS
Hotline: +84 974140166
Email: admission@isvnu.vn