On August 7, 2022, Cybermetrics Labs (under the Spanish National Research Council) announced the second Webometrics rankings of 2022. Accordingly, Vietnam National University, Hanoi (VNU) ranked 758th among the world's top 800 universities.
In this ranking, VNU was up 186 places compared to its rank in January 2022, ranked 183rd in Asia and 14th in Southeast Asia.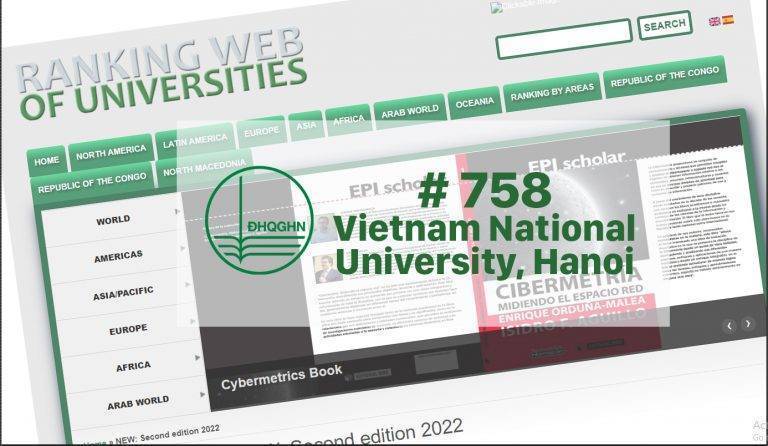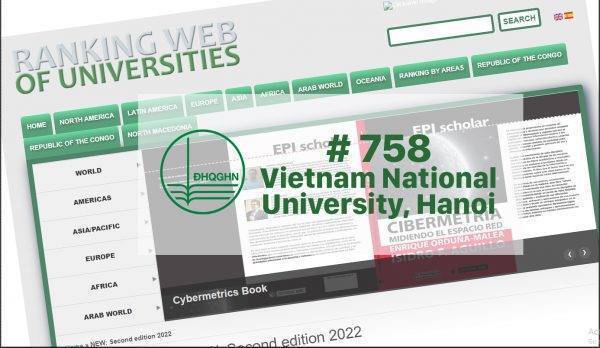 Webometrics is an automated ranking that assesses the digitalization and influence of a higher education institution's academic resources based on the indicators of the impact of its website systems and online information (Visibility or Impact), openness of its academic resources on Google Scholar (Openness) and scientific citations on the Scopus database (Excellence).
In this edition, Webometrics maintains the same ranking methodology as in January 2022. Specifically, Visibility has the highest weight (50%), followed by Excellence (40%) and Transparency (10%).
Also in this ranking, the dramatic growth of VNU's Visibility – from 1316th in January 2022 to 656th globally in August 2022, has shown an increase in VNU's web content impact not only on the domestic and international academic community but also on the whole society.
In 2022, according QS World University Rankings Quacquarelli Symonds' 19th edition released on June 9, 2022 (QS WUR 2023), VNU continued to improve its rank. Specifically, VNU featured among the world's top 1,000 for the fifth consecutive time, and maintained its position among the world's 801-1,000 best universities.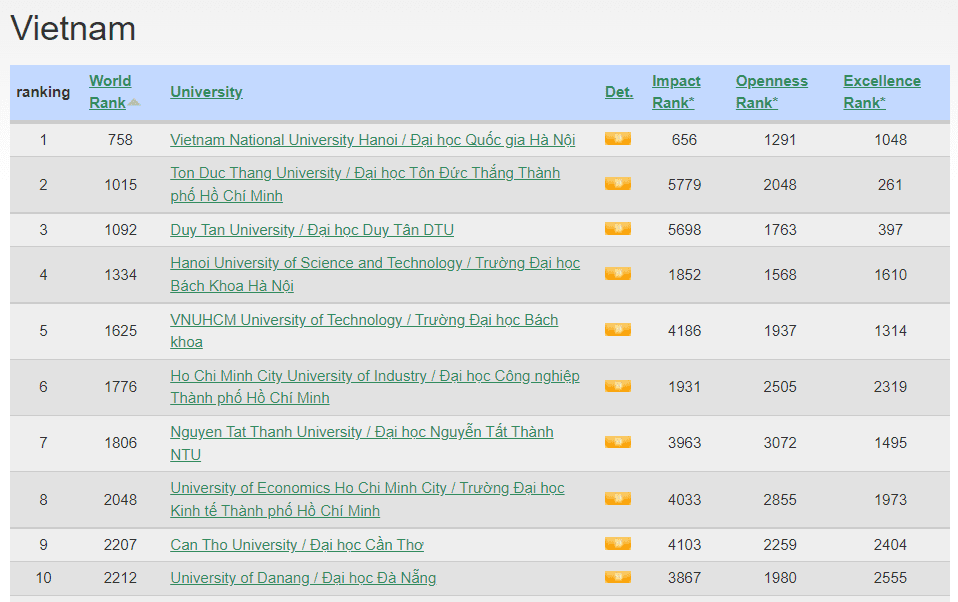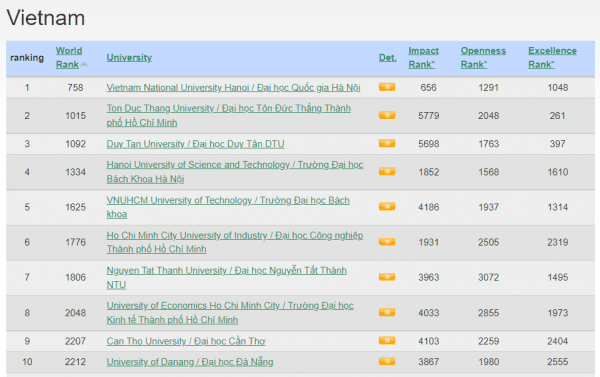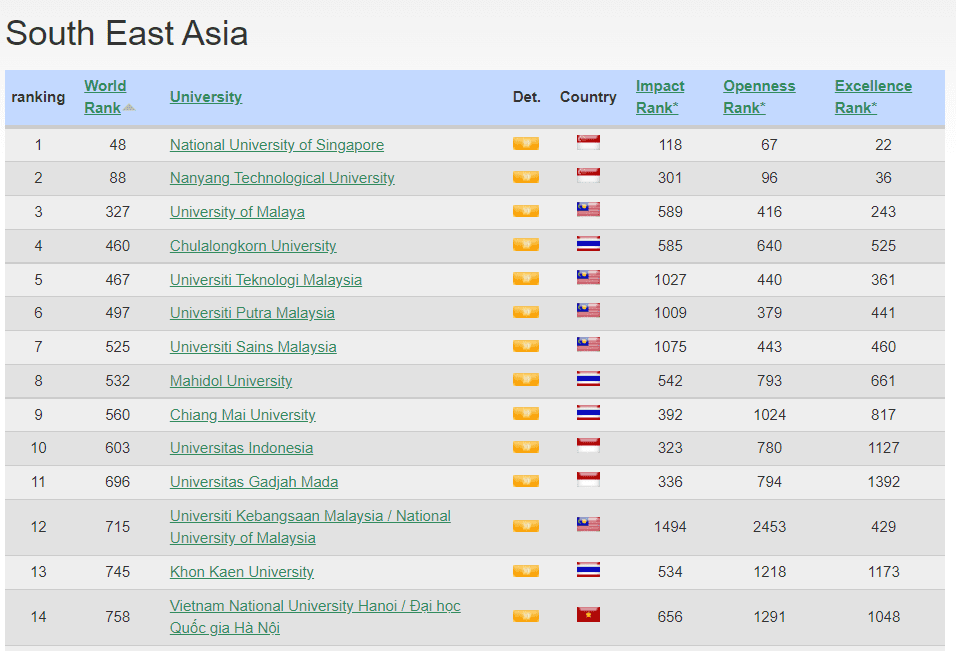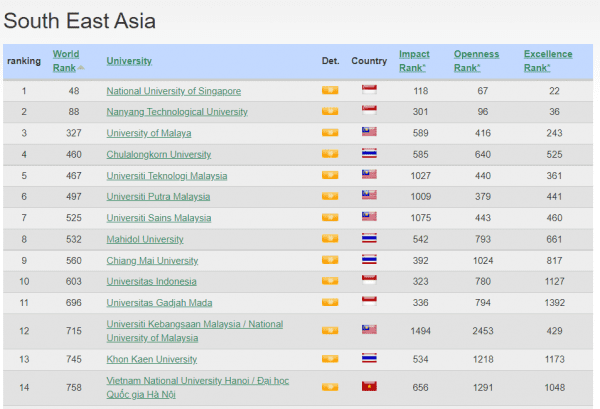 On April 6, 2022, QS released the ranking of 51 academic disciplines of five broad subject areas for 1,543 world higher education institutions with about 14,000 training programs. VNU had 6 out of the 51 subjects, namely Computer Science and Information Systems; Mechanical Engineering; Aeronautical and Manufacturing Engineering; Mathematics, Physics and Astronomy; Business and Management Studies; and Electrical and Electronic Engineering, evaluated by QS. Five of the VNU's named disciplines were listed in Group 500 globally; especially, Mathematics; Physics and Astronomy; and Business and Management Studies, were ranked No. 1 in Vietnam.
On June 1, 2022, the Times Higher Education (THE) released the ranking of the best universities in Asia in 2022. Accordingly, VNU was listed in Group 301 – 350 in Asia out of 616 higher education institutions participating in the ranking.