On March 2nd, 2022, VNU-IS hosted an online meeting with Ms. Vikki Manning, Quality Assurance Representative, University of East London, UK, as well as other colleagues from UEL.
Attending the meeting were representatives of VNU-IS from the Office of Research & Partnership Development, Office of Academic Affairs, Office of Student Affairs and Faculty of Economics and Management.
At the meeting, representatives of both sides engaged in open discussion about the collaborative review of the Bachelor of Arts (Honours) of Accounting and Finance program (BAAF) for the 2021-2022 academic year. The review is conducted in line with UEL's quality assurance regulations and is expected to take place in July 2022. The process involves a panel made up of external specialists and UEL staff, who conduct an on-site visit to VNU-IS campus to review the partnership and courses delivered under the collaborative agreement of the BAAF program. This collaborative review is anticipated as a good opportunity for the parties to enhance their communication and mutual understanding of the joint training program, thereby making necessary adjustments for further academic improvement.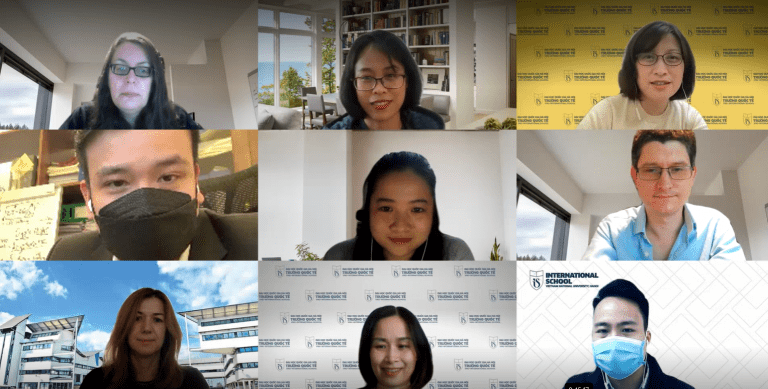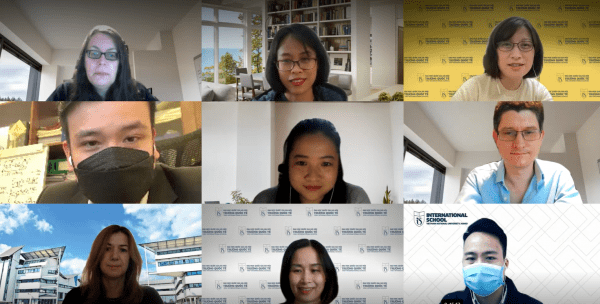 Founded in 1892 as a public university, the University of East London (UEL) has three campuses, at Stratford and Docklands, the newest of which, University Square Stratford, opened in September 2013. It has 08 academic schools and faculties, 600 staff and lecturers, and 17,000 students, of which 2.000 are international students from over 100 countries. UEL is a public university that comprises three colleges; College of Applied Health and Communities, College of Arts, Technology and Innovation, and College of Professional Services. The university is counted among the top academic institutions that provide quality education and excellent career opportunities to its students.
It is hoped that in 2022, VNU-IS and UEL will strengthen their cooperation and development which brings about fruitful result.