On October 04th, 2022, The International School, Vietnam National University, Hanoi (VNU-IS) hosted a face-to-face meeting with Ngee Ann Polytechnic, Singapore (NP).
Attending the meeting were representatives from NP (Mr. Adrian Phuah, Senior Manager, School of Interdisciplinary Studies; Ms. Sylvia Ler, Student and Alumni Services; Mr. Gary Yap, Senior Manager, School of Engineering and other colleagues from School of Business and Accountancy and School of Health Sciences; as well as representatives from VNU-IS (Dr. Mai Nguyen Tuyet Hoa, Head of Office of Research & Partnership Development; Dr. Mai Anh, Director, Center for Consulting, Training and Knowledge Transfer and other staff).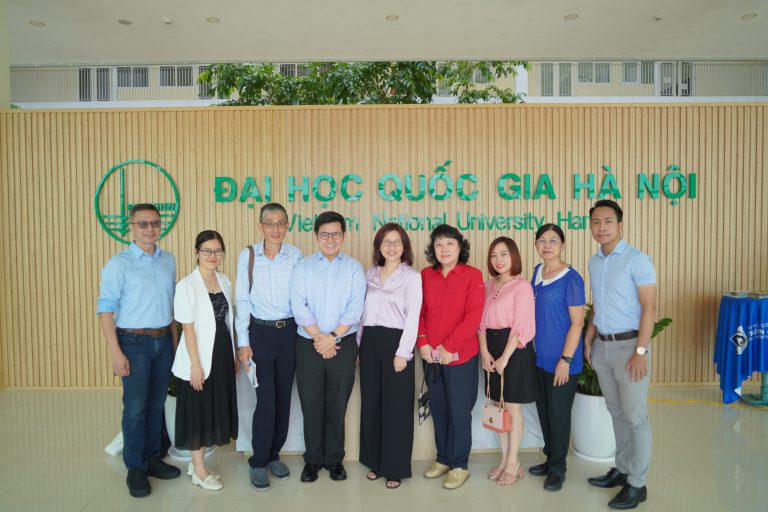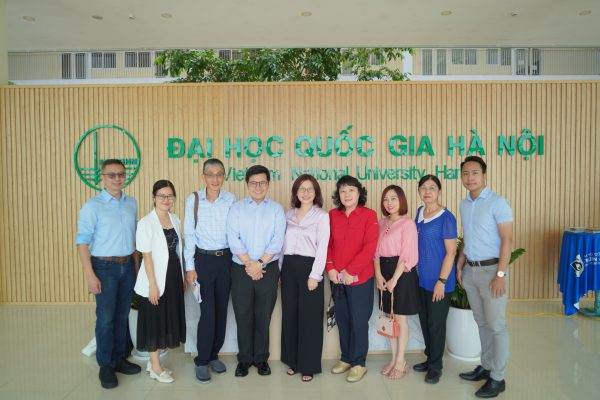 The meetings aimed to discuss the master plan of Oversea Immersion Program (OIP) for NP students who will take a 2-week exchange program at VNU-IS in March and September 2023. Both sides discussed in-depth the plan of OIP in March 2023 on issues such as tentative schedule, number of participants, topics of workshops, accommodation, educational tours, etc. The NP delegation also visited VNU campus in Hoa Lac to inspect the facility conditions of VNU in general and VNU-IS in particular. The NP delegation examined lecture halls, dormitory, guest house, and other facilities.
Through this exchange program, Singaporean students will learn more about the culture, country and people in many countries around the world. OIP in 2021 was successfully organized under virtual platform by VNU-IS in collaboration with NP. The face-to-face OIP in 2023 promises to give NP students unforgettable experiences in Vietnam.