On December 16, 2022, the International School – Vietnam National University, Hanoi (VNU) successfully organized the 3rd International Conference on Human-Centered Artificial Intelligence (Computing4Human).
Computing4Human is a series of seminars founded and copyrighted by Chung-Ang University (Korea). This year, the International School is honored to be the host organization of this prestigious international conference.
The seminar attracted nearly 100 participants attending in person and online, from Korea, Australia, Malaysia, Taiwan, and Vietnam. With 57 quality reports selected and presented out of more than 70 submitted papers, Computing4Human 2022 has truly become a forum for leading scientists, researchers, and scholars to participate in discussions and share the latest research results on all aspects of artificial intelligence applied in various perspectives of human life. This is also an opportunity for all stakesholders to strengthen scientific exchanges and promote research cooperation between Vietnamese and foreign scientists in the field of artificial intelligence.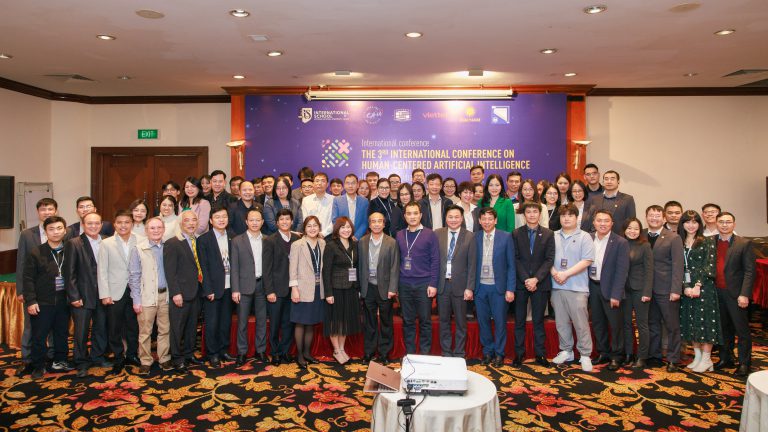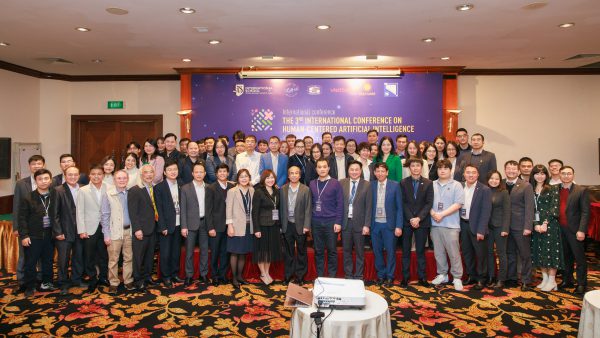 Computing4Human 2022 is also honored to invite two leading well-known speakers and have them at the conference including Prof. Dr. Ho Tu Bao and Assoc.Prof.Dr. Lemai Nguyen. Professor Ho Tu Bao is an expert in research, application and teaching in the field of artificial intelligence, machine learning and data mining, and more recently data science; International School Business Data Analytics Program Advisor with the presentation "Artificial Intelligence, People and Digital Transformation". Assoc. Prof. Dr. Le Mai Nguyen is an expert in Business Data Analytics, a member of the Digital Health Institute, Australia; Australian Computer Society Senior Specialist and Association of Information Systems (AIS) Fellow currently teaching at Deakin University, Australia giving the presentation "Towards a Responsible Future, sustainability and digitalization".
After the plenary session, the workshop was divided into seven sessions, in which the speakers presented quality reports covering many fields, comprehensively applying AI to specific issues in order to improve the life quality such as the logistics industry, digital transformation, supply chain, smart management….
After an energetic, lively, and productive day, the reporters finished their presentation. Many research directions, research results and new knowledge have been exchanged and discussed thoroughly, promising new researches in the coming time. The conference awarded five "Best Articles" prizes to groups of authors participating in the report.