On June 9, 2022, Quacquarelli Symonds released the 19th edition of the QS World University Rankings (QS WUR 2023). Accordingly, Vietnam National University, Hanoi (VNU) featured among the world's top 1000 for the fifth consecutive time.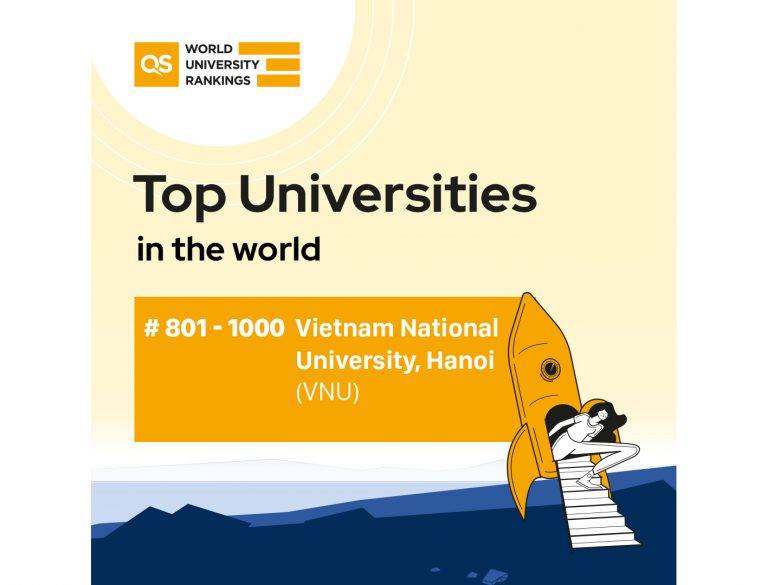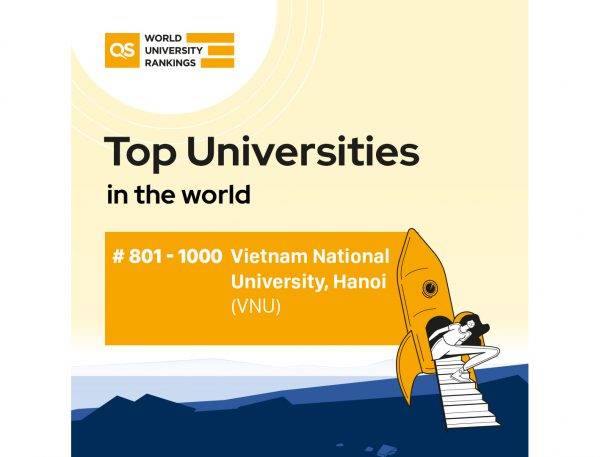 The QS WUR 2023 ranked 1,422 universities out of 2,462 participating educational institutions from 100 countries and territories (124 institutions participated in this ranking for the first time).
According to the QS WUR 2023 ranking results, VNU not only continuously maintained its position in Group 801-1,000 best universities globally, but also maintained its trend of advancement in rank by featuring among 56.3% of the world's leading universities.
Ranked by indicator, VNU continued to show its prestige in both Academic & Employer reputation. VNU's Academic reputation has been maintained at 16.6 points – VNU's highest indicator score, while its Employer reputation has significantly increased (14.7 points against 12.1 points in QS WUR 2022).
QS WUR ranks universities according to 6 indicators, including: Academic reputation (40%), Employer reputation (10%), Citations per faculty (20%), Faculty/Student ratio (20%), International faculty ratio (5%), and International student ratio (5%). QS ranking indicators emphasize the university's contribution to and impact of its training and research quality on society (through evaluation of domestic and foreign enterprises and scholars) together with its contribution to scientific research activities (through citations per faculty).