On March 28th, 2023, the International School, Vietnam National University, Hanoi (VNU-IS), and the University of South Australia (UniSA), Australia co-organized a roundtable discussion on Digital Education model and other potential cooperation programs.
The roundtable took place on Hoa Lac campus with the participation of representatives from the Australian Embassy in Vietnam, VNU's academic affairs, VNU's University of Engineering and Technology and VNU's Institute of Education Quality Assurance. From VNU-IS, Assoc. Prof. Dr. Nguyen Van Dinh and representatives from the Offices of Research and Partnership Development, Academic Affairs and Student Affairs attended the roundtable.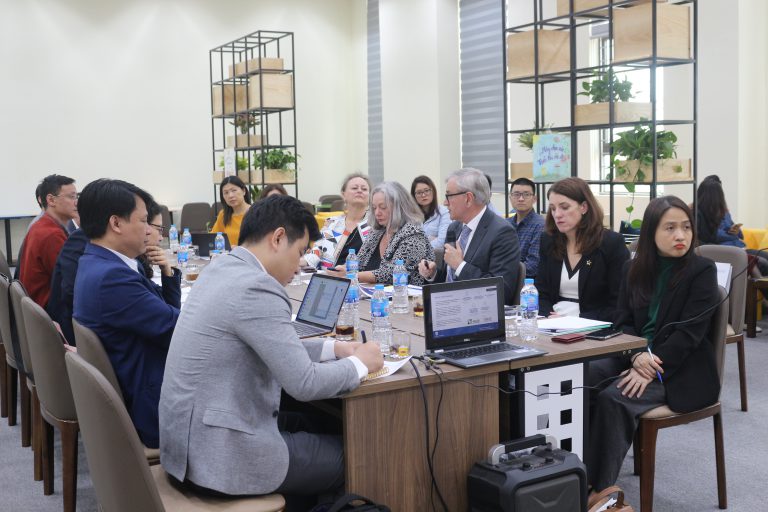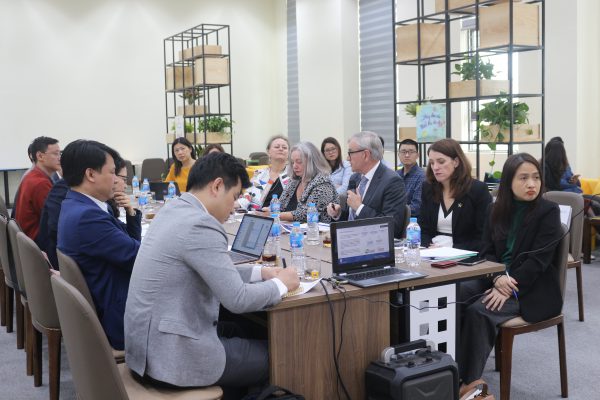 The roundtable welcomed the exchange of ideas by professors from UniSA with interesting topics. Topic 1: UniSA's Digital Transformation Journey – the creation of UniSA Online and online teaching during and post-COVID by Professor David Lloyd, Vice-Chancellor and President of UniSA; Topic 2: Online Learning Policy by Jen Bahen, Counsellor (Education and Research), Australian Embassy in Vietnam; Topic 3: Quality Assurance in Online Teaching by Prof. Esther May; Topic 4: Quality Assurance & Driving Continuous Improvements in Business Degree Programs with the Assurance of Learning process by Prof. Andrew Beer.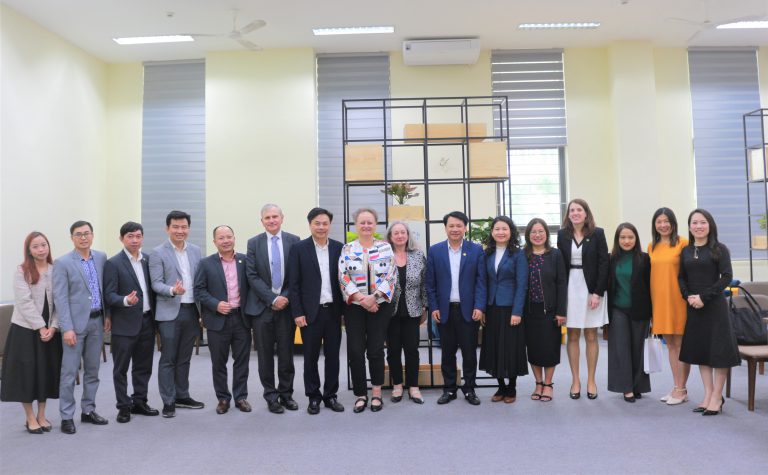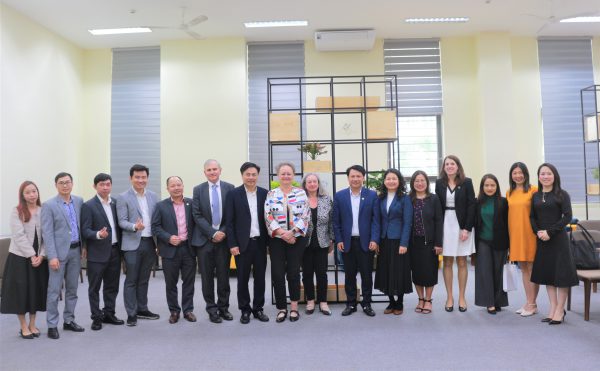 At the roundtable, UniSA introduced the digital education model, which has been proven to run effectively during the Covid-19 Pandemic. The programs are designed appropriately and are highly interactive with lower tuition fees and cost savings compared to studying in Australia; All programs are accredited by reputable agencies. Students are able to access competent lecturers, rich and diverse electronic learning resources. Online classes are designed to be open with therigorous testing and assessment methods, reflecting the quality of teaching and learning. The participants also discussed issues related to the advantages and disadvantages of the Digital Education model.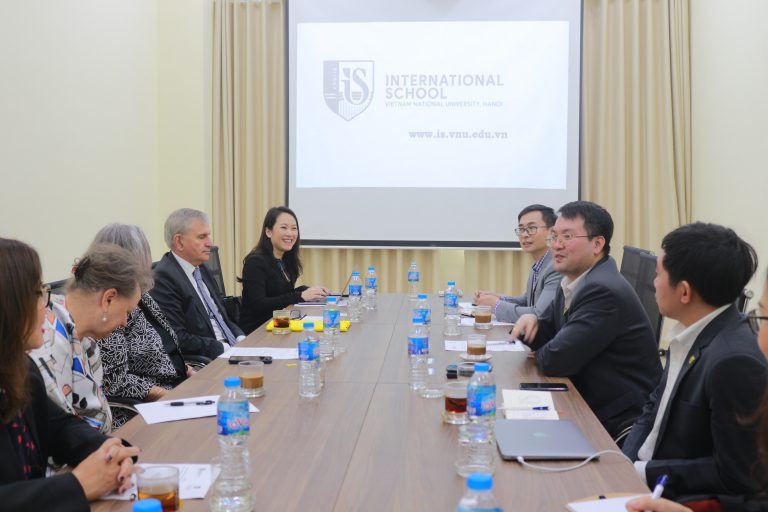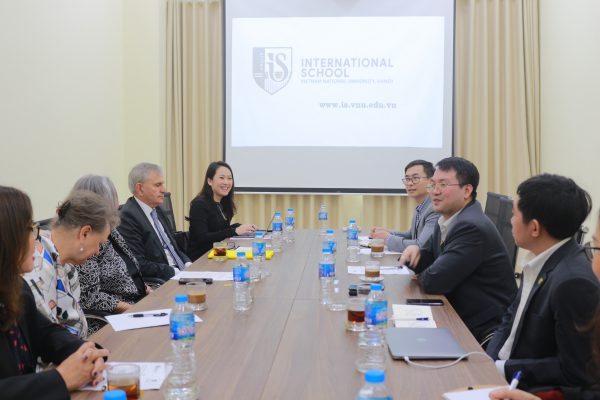 On the same day of March 28, 2023, representatives from VNU-IS led by Dr. Nguyen Quang Thuan, Vice-Rector and UniSA had discussed potential cooperation activities such as student exchange, lecture/scholar exchange, internship opportunities with representatives from UniSA. In that connection, the two institutions will design short-term programs for students to improve their academic knowledge and cultural understanding of the two countries, and enhance internationalization in education.
Established in 1991, UniSA has attracted more than 34,000 students with nearly one-third of international students from 88 countries around the world. UniSA currently has more than 37,000 students, including 6,800 international students, and more than 2,900 employees with 6 training units. UniSA has established its relationship with more than 2,500 partnerships from global universities, think tanks, and business corporations.