On July 26th, 2022, International School, Vietnam National University, Hanoi (VNU-IS) hosted a meeting with the University of South Australia (UniSA), Australia.
Attending the meeting were representatives from UniSA (Ms. Gabrielle Rolan, Pro Vice-Chancellor: International, Mr. Darren Turner, Head: Transnational Partnerships); representative from VNU-IS (Dr. Nguyen Quang Thuan, Vice-Rector; Dr. Mai Nguyen Tuyet Hoa, Head, Office of Research and Partnership Development; Dr. Tran Duc Quynh, Head, Office of Academic Affairs; Dr. Nguyen Trung Hien, Head, Office of Student Affairs; Dr. Nguyen Phan Quang, Head, Office of Personnel and Administrative Affairs; Ms. Nguyen Thi Tan, Head, Office of Planning and Finance).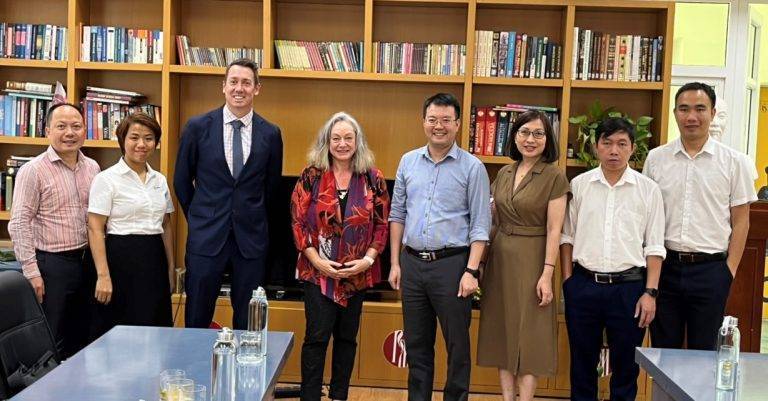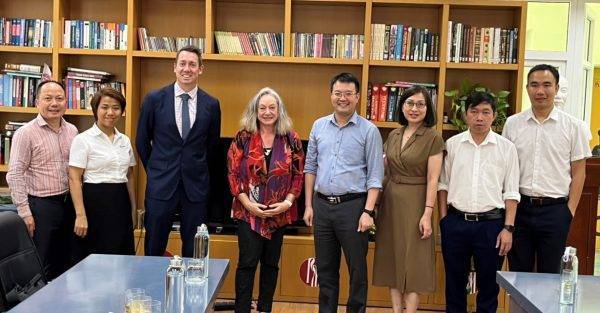 The meetings aimed to advance joint training program cooperation between VNU-IS and UniSA on tentative programs: Bachelor of Data Analytics, Bachelor of Business, Bachelor of Digital Media with degree awarded by UniSA. Both sides discussed in-depth the responsibilities of both parties in the programs. VNU-IS is entrusted with the task to do formal procedures in order to make a proposal to VNU to sign the Memorandum of Understandings (MoU) and authorize VNU-IS to sign Memorandum of Agreement (MoA) to implement specific between two sides.
Established in 1991, UniSA has attracted more than 34,000 students with nearly one-third international students from 88 countries around the world. UniSA currently has more than 37,000 students, including 6,800 international students, more than 2,900 employees with 6 training units. UniSA has established its relationship with more than 2,500 partnerships from global universities, think tanks and business corporations.
In the coming time, VNU-IS and UniSA will commit to work closely together so that the joint training programs will be launch at the earliest in the next academic year.