The International School – Vietnam National University, Hanoi (VNU-IS) successfully organized a scientific seminar on the theme "Sharing experiences in teaching and research in the digital age" on August 24th, 2022.
The seminar's topic is a relatively new and interesting concept in Vietnam. The seminar's main speakers are lecturers from the Faculty of Economics and Management. Many lecturers from the Faculty and other units at the University were interested in the program.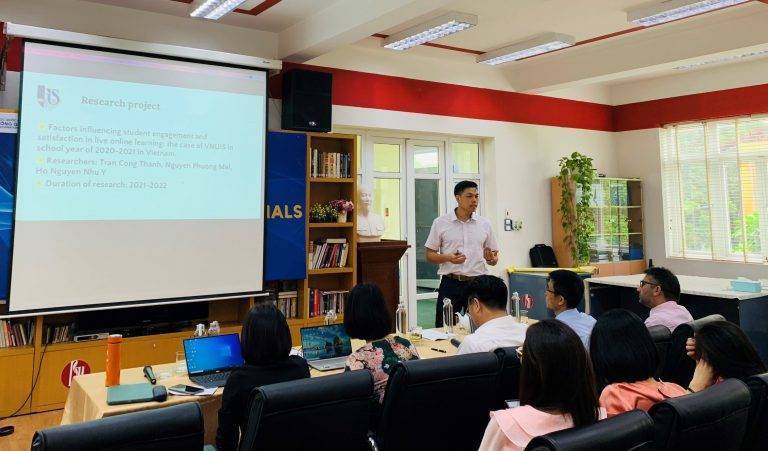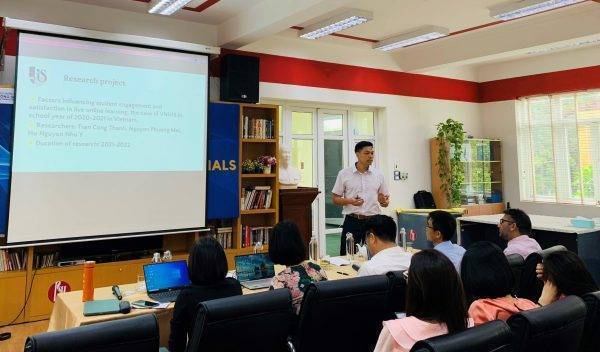 Dr. Tran Cong Thanh shares his online teaching experience through the results of a research project.
Dr. Tran Cong Thanh kicked off the discussion seminar by sharing his online teaching experience as well as the findings of his research on factors influencing student engagement and satisfaction in online classes. Data for the research was gathered from 427 students enrolling in bachelor's degree programs at Vietnam National University Hanoi. According to the study's findings, lecturers should modify their teaching strategies to increase students' readiness and self-directedness to learn.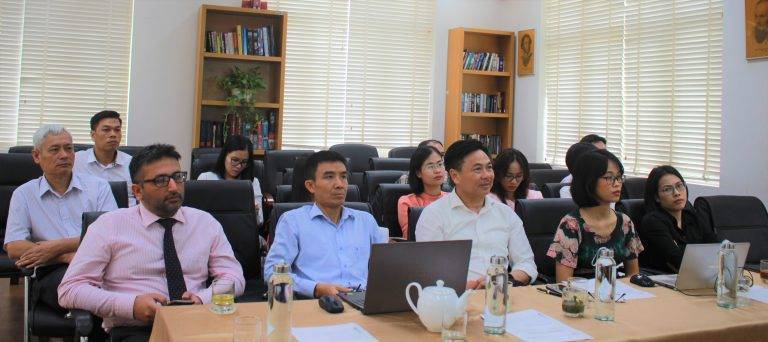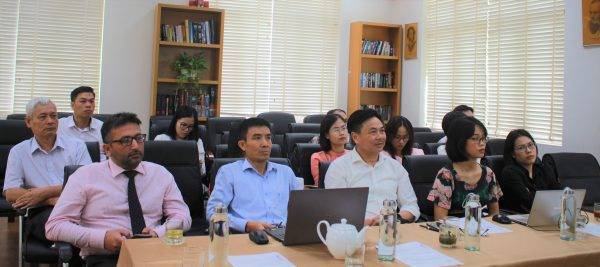 The seminar attracted the attention of members from the Faculty of Economics and Management.
In the presentation "Access to business information and research," Dr. Nguyen The Cuong shared a new and impressive perspective on how to promote students' self-study ability. The presentation's content revolves around issues that appear to be very familiar to lecturers and professional researchers but still contain many curiosities for students, such as the research context for business professionals; existing challenges in this information landscape; strategies for effectively evaluating and selecting quality business information; common business research methods and processes; and the significance of business research ethics.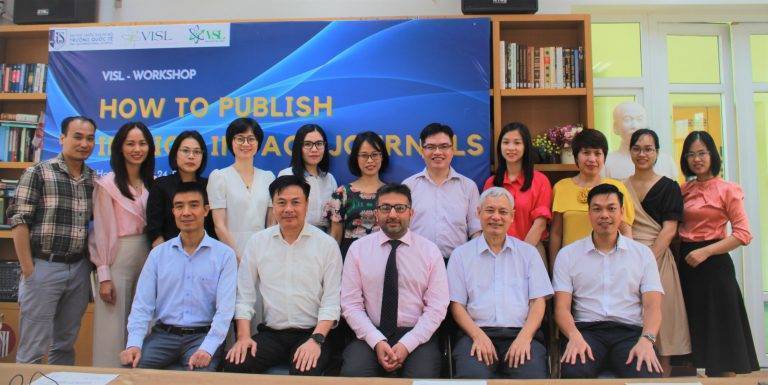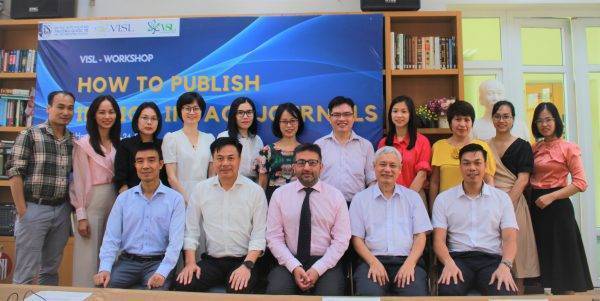 Photo of the speakers and the attendees.
The attendees gained a lot of helpful information from the seminar. The seminar topic is not only theoretical but also practical, and it contributes to the development of solutions for online teaching.
Faculty of Economics and Management