Dr. Chu Dinh Toi – Dean of the Faculty of Applied Sciences, Director of the Center for Biomedicine and Community Health, International School – Vietnam National University, Hanoi (VNU) – has officially become a member of the Editorial Board of Genes & Diseases – a prestigious international journal in the Q1 group of Elsevier Publishing Company.
Genes & Diseases is a prestigious international journal for molecular and translational medicine. The journal primarily focuses on publishing investigations on the molecular bases and experimental therapeutics of human diseases. Genes & Disease magazine has an IF=7.376 (2021), CiteScore=9.5 and is ranked Top 25% in Biochemistry & Molecular biology, and Heredity & Genetics. The current journal acceptance rate is about 17%.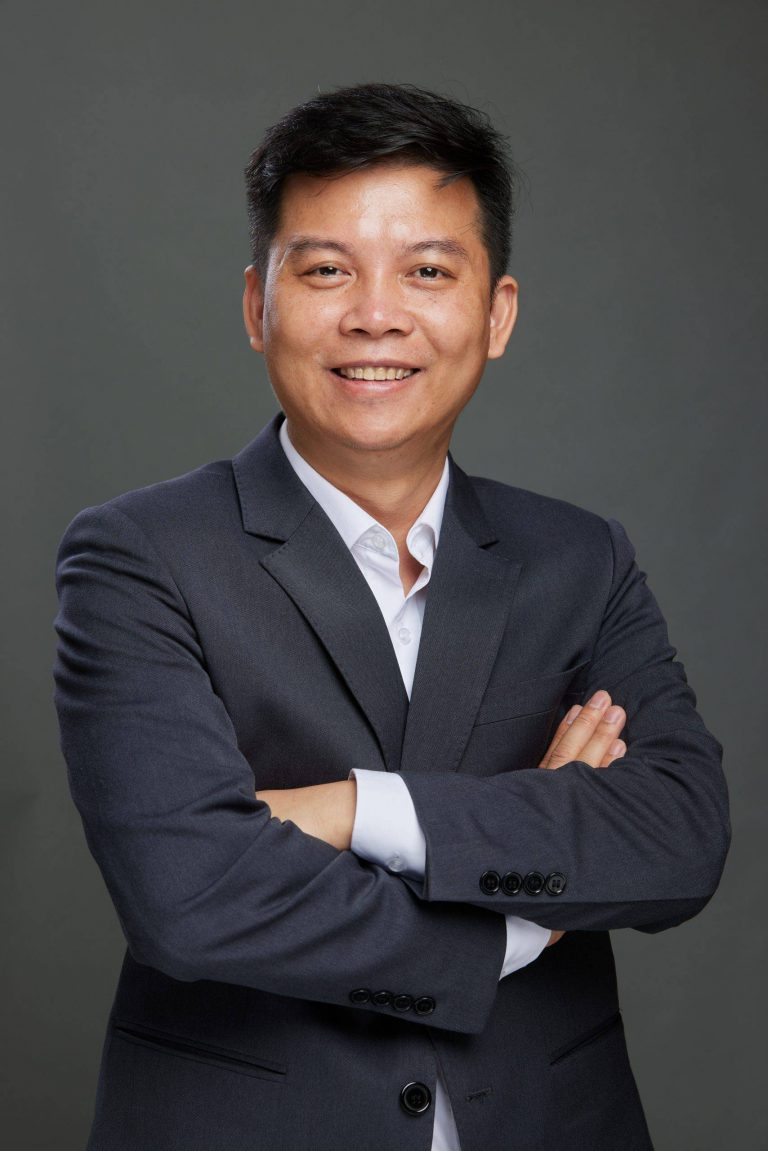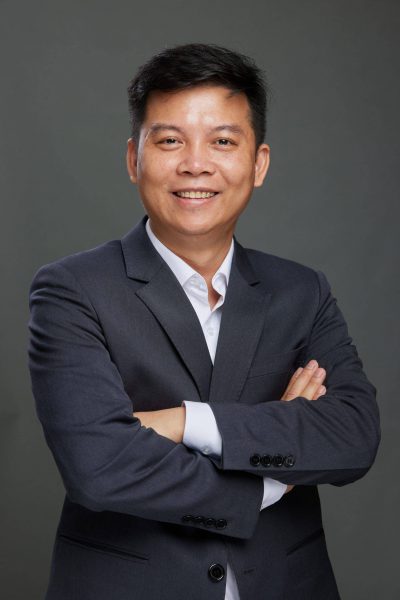 Dr. Chu Dinh Toi became a member of the editorial board of Genes & Diseases Journal.
Dr. Chu Dinh Toi successfully defended his doctoral thesis in Medicine (Biomedicine) in 2015 at the Medical University of Bialystok and the Polish Academy of Sciences, under the guidance of a famous American professor in Biomedical Sciences – Prof. Leslie P Kozak. From 2015-2018, Dr. Toi worked as a postdoctoral researcher at the Centre for Molecular Medicine Norway, Faculty of Medicine, University of Oslo, and the Institute for Cancer Research, under the Marie Skłodowska-Curie Actions funding program in Medicine of the European Union. Dr. Chu Dinh Toi has published more than 100 articles in the ISI/Scopus database; 12 published books and chapters; and currently he is an Associate Editor of Bioengineered Journal (SCIE, IF 6.8) and an Academic Editor of PLOS ONE Journal (SCIE, IF3.240). Dr. Toi was invited to be a Visiting Professor at the School of Medicine, College of Medicine, National Cheng Kung University, Taiwan in 2021.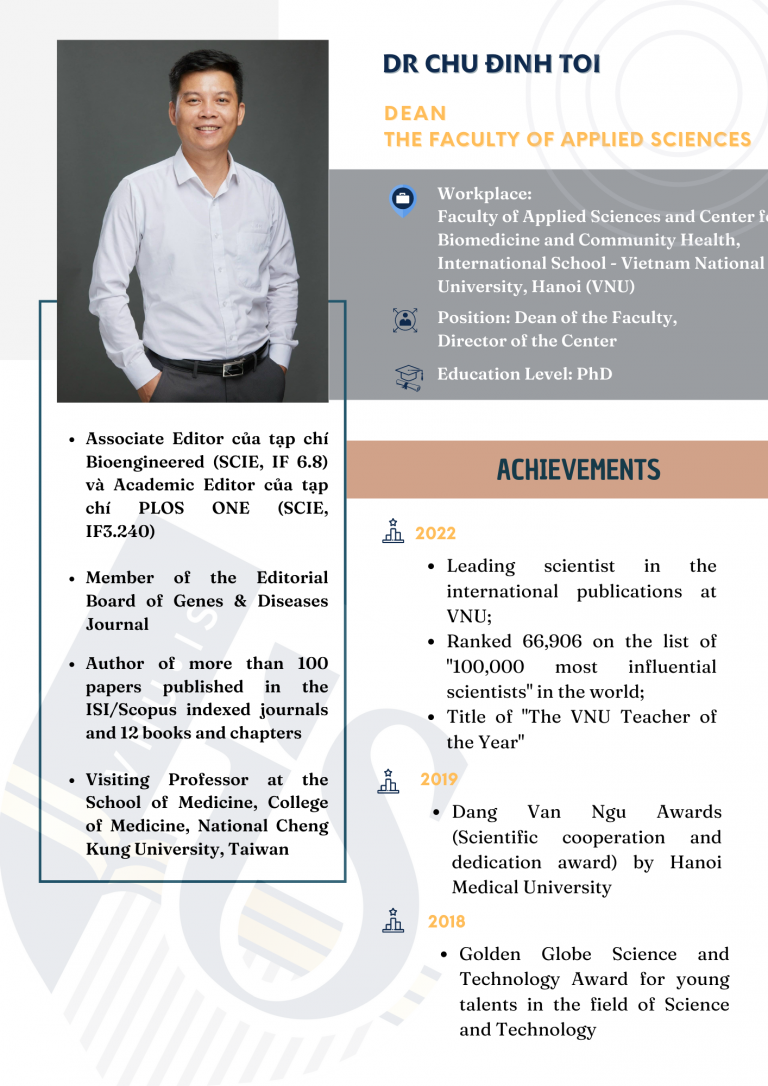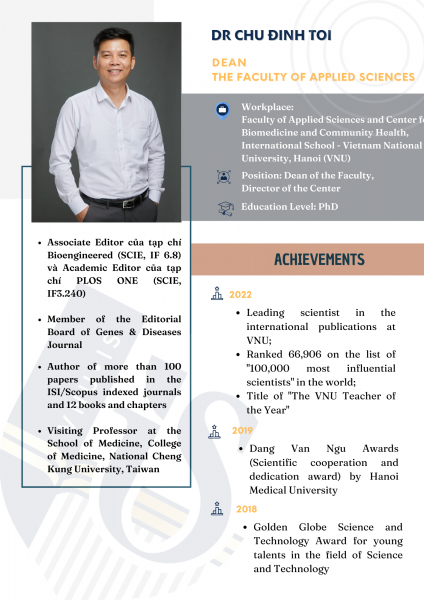 In 2018, Dr. Chu Dinh Toi received the Golden Globe Science and Technology Award for young talents in the field of Science and Technology from the Ho Chi Minh Communist Youth Union and the Ministry of Science and Technology. In 2022, Dr. Chu Dinh Toi was honored to be on the list of leading scientists in the international publication at VNU, according to the statistical results of the VNU Library and Digital Knowledge Centre. Dr. Chu Dinh Toi is ranked 66,906 on the list of "100,000 most influential scientists" in the world. Additionally, in the past year, Dr. Chu Dinh Toi received the title of "The VNU Teacher of the Year" and a Certificate of Merit from the President of VNU for outstanding achievements in scientific research and international publications.
Congratulations to Dr. Chu Dinh Toi and best wishes for further success in your research journey.