MSc Nguyen Thi Huong Ly – lecturer at Faculty of Economics and Management, International School – Vietnam National University, Hanoi (VNU), was honored to receive the award for pedagogical innovation for ASEAN+ PRME members at the "i5 Grant" contest.
The i5 training course is an initiative of the PRME i5 project, a global innovation initiative organized by the United Nations Initiatives Network, ASEAN (PRME Chapter ASEAN+) in collaboration with the LEGO Foundation. The aim of the program is to develop the application of a comprehensive, learning-by-playing pedagogy, within PRME's global network of leading educators. The i5 training course is designed for educators, researchers, and stakeholders affiliated with schools that are members of the PRME. Taking place from April 12 to April 14, 2023, this online training course, hosted by De La Salle University, Philippines, has attracted participants from various countries in the ASEAN region.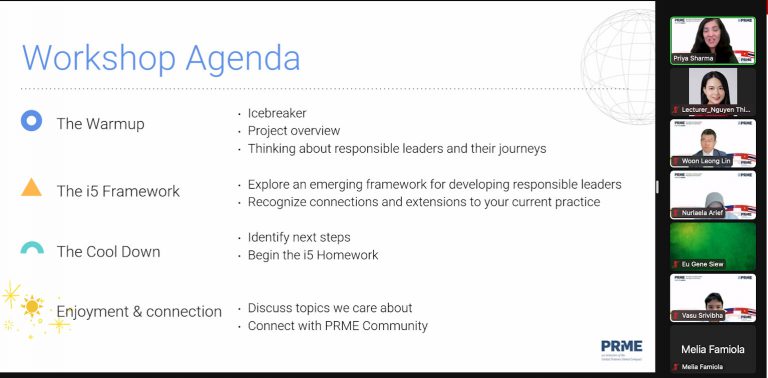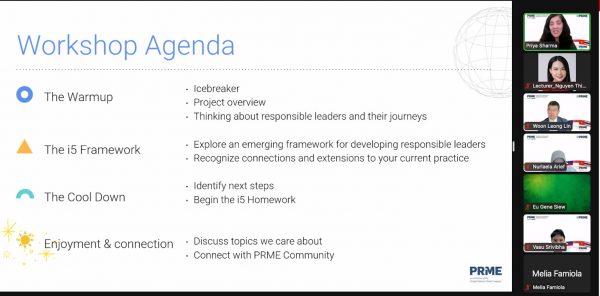 Training course with the participation of members from ASEAN countries.
The pedagogical innovation contest "i5 Grant" was also held right after the training course. During this event, speakers and candidates actively participated in professional activities and exchanged ideas on five effective methods to foster responsible leadership.
The representative of VNU International School, MSc Nguyen Thi Huong Ly – Faculty of Economics and Management, participated and was honored to receive a prize of US$2,430 awarded by PRME ASEAN i5 for the category of innovative pedagogy.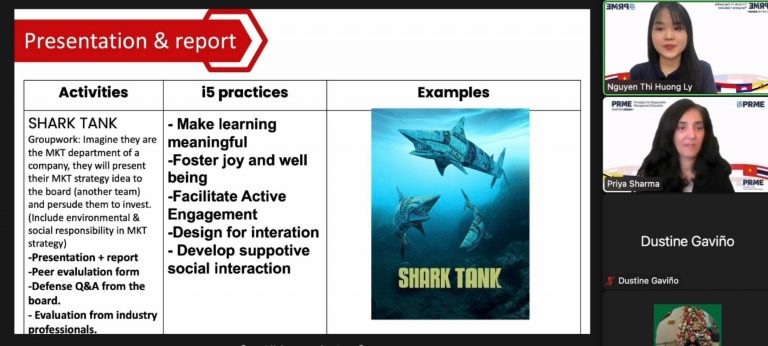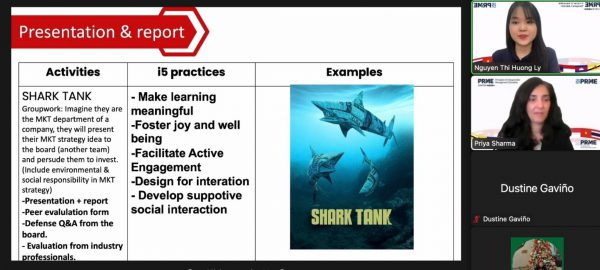 MSc Nguyen Thi Huong Ly presented at the contest.
Congratulations to the lecturer and VNU International School for the remarkable success in the first year as part of PRME Chapter ASEAN+. In the coming time, VNU International School, together with its dedicated staff, lecturers, and researchers remains committed to further strengthening and advancing the attained outcomes.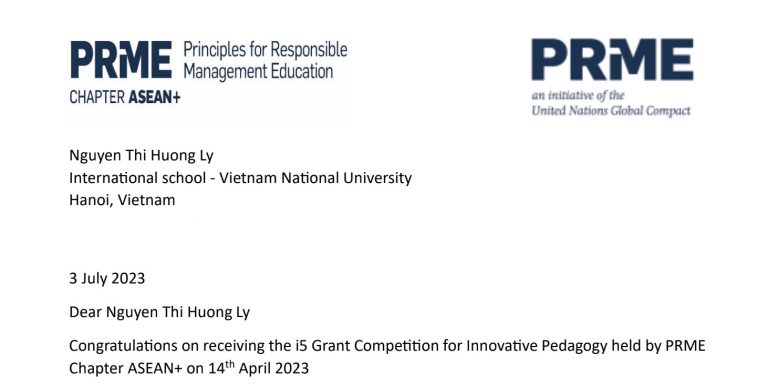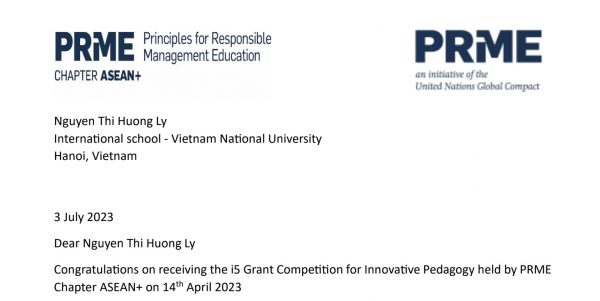 Award winning notification letter from the President of PRME Chapter ASEAN+